Entry Level Referee Clinic
---
---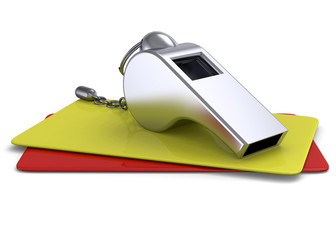 ---
The RSRA (Regina Soccer Referee Association) will be hosting an upcoming Entry Level Referee Clinic on November 27th, 2021 9am -3:30pm via Zoom.
To become a referee, you must first complete an online portion of the program by November 25th.
Here are the steps required:
Register through your Ramp account (RSRA, FCR, QC United) - Select Referee Entry Level Clinic
A confirmation email will be sent to the email used for registration with the Google Classroom link/access code
Join the Google Classroom and complete all Online Modules (own pace, estimated time 5-8 hours)
Once you have completed the Google Classroom you will need to register for the Zoom session cost is $110. There will be an additional SSA yearly registration fee that you will be required to pay once when you register with your local referee organization. For details on how to complete this please Rhandi at adminassist@fcregina.com or call the office at 306.352.8040
Attend the Zoom classroom session on November 27, 2021 9am -3:30pm
Here is a short video of how you can register. https://www.youtube.com/watch?v=Q2su6Hhwnw8
Upon successful completion of the Entry Level Clinic the RSRA Assignor will pair you up with a mentor for your first few games to make sure you are comfortable and to answer any questions that might arise.