FC Regina to Host Player Identification for Adult High Performance Teams
---
---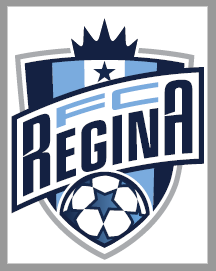 ---
FC REGINA IDENTIFICATION SESSIONS
FC Regina is looking for players for our Men's, Women's/Women's Masters, and Men's Masters competitive teams for the upcoming 2023 outdoor season.
FC Regina is one of the biggest clubs in our province and we would like to showcase our talent by building our adult high performance teams. We understand that this is a process and will take time and commitment to grow. We would like to start with exhibition games and potentially a local adult tournament and possibly competing in Sask Open Cup dependent on Team/Player commitment. We may not be prepared to participate at the provincial or national level this season, but our goal is to build competitive teams and to represent Saskatchewan at those levels in years to come.
We will be holding our first identification session on Saturday April 15, 2023:
Women's/Women's Masters(minimum 30 on January 1, 2023) 1:30 pm-2:30 pm
Men's 2:30-3:30 pm
Men's Masters (minimum 35 on January 1, 2023) 3:30-4:30 pm
Registration will be open until end of day April 7th. Registration can be found by going to your member account, selecting "Clinic Registration" then select "Register for Clinic" under Adult High Performance Team ID Sessions. You will then select the package for the applicable session (Men's, Men's Masters, Women's/Women's Masters).
Selections will be made by a team of certified coaches. Coaches will be announced once final decisions have been made.
Overview and Commitment
Once selected the following expectations will be required by the selected players:
Compete in the competitions which FC Regina applies or qualifies. This may include tournaments, provincial and national competition. Likely will start with local tournament this summer.
Training will consist of a minimum of one Exhibition game per month. Team staff will likely increase the number of training sessions in the two weeks leading up to events. We will ensure to give as much notice when scheduling sessions.
FC Regina's goal is to make our programs as cost effective as possible and will take this into account as teams prepare their individual budgets.
Additional Information
Team Roster Selections:
Teams will be formed based on evaluation and recruitment by Team Staff. First evaluation sessions are open to all interested participants.
Funding Opportunities:
Players will have the opportunities to raise funds through club-based opportunities this includes working Rider games, REAL events etc. to attain club credits that can be used on FCR related products.